Last-Minute Gun Dog Stocking Stuffers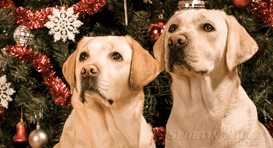 Finding the right gift for your hunting dog enthusiast this Christmas may seem like a daunting task. You may think that they have every hunting dog piece of gear under the sun, and you may be right, but whether new to the field or a seasoned professional trainer, here are a few last minute stocking stuffers that any gun dog owner can't get enough of.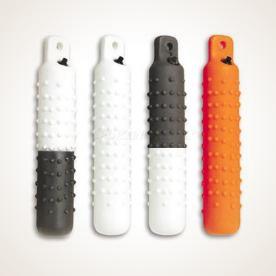 Training dummies get chewed through and deflate. They are used to simulate the retrieval of game in the field and are an essential training tool. Replenish their stock with SportDOG's regular sized training dummy 4-pack, or add a handful of canvas dummies with training scents to help them hone in downed game.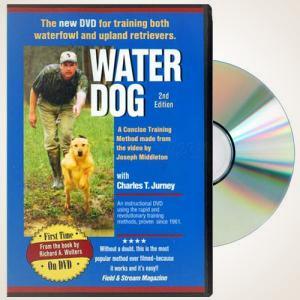 Looking to make your dog smarter, focused, and more efficient in the field? Take a look at this recommended selection of our favorite DVD's and training books from author Richard Wolters. Perfect for the keenest of sporting dogs.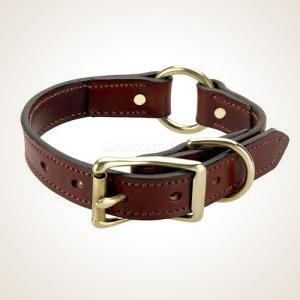 Every sport dog lover knows that the right collar can make your dog stand out in a crowd. For the hunter wishing to gain the respect amongst his fellow buddies, take a look at Mendota's leather collars and leads. It's like putting on your dog's Sunday best. Not only are Mendota collars good-looking, they are also well known for their quality and durability. These fine collars are handmade and come with a 100% guarantee. Every dog should have one of these!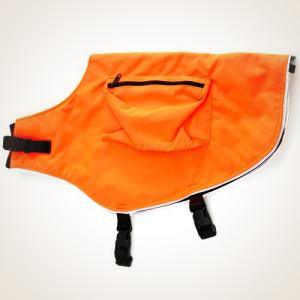 Of course, having a high visibility in the field is always of top concern. Here is a selection of jackets and vests to suit your gun dog's needs whether in the field or out on the town. Many hunters forget that their dog is at risk when he steps out into the field, and a high visibility vest could save your dog's life. Don't let your dog go unprotected.
Who doesn't like launching things across a field? Any dog enthusiast would be overwhelmed with joy if you were to put a bird launcher under the tree. DT Systems and Zinger launchers are at the top of the list for workmanship and reliability. They both come highly recommended by top trainers worldwide. However, if your hunter already has a launcher then add a few dummies, scents, whistles or some vitamin supplements to their stockings this year. You won't be sorry.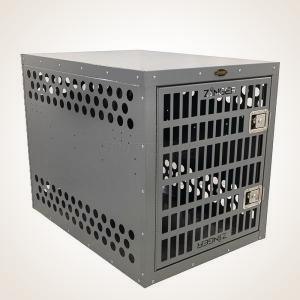 If perhaps you are giving a puppy as a gift this Christmas and are unsure of just what will be a necessity, your first priority should be safety and security. These recommended crates and kennels will keep them safe and secure, keeping them from hazardous areas of your home or yard.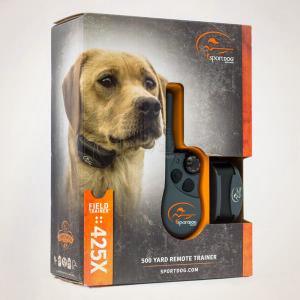 Naturally, most gun dog owners will eventually want an electronic training collar to teach their dog proper skills to do their job best. There are a wide variety of E-collars available at a multitude of price ranges that can fit anyone's budget. Looking to knock the socks off of your beloved hunter? Check out these GPS tracking collars so that they can see what their dogs are doing from miles away.
So don't fret, whether their hunting preference is upland, water, or hound hunting, there is something to add under the tree this year. We at Sporting Dog Pro wish you a Merry Christmas and we are here to answer any gift giving questions you might have.