8 Myths and Misconceptions about Retrievers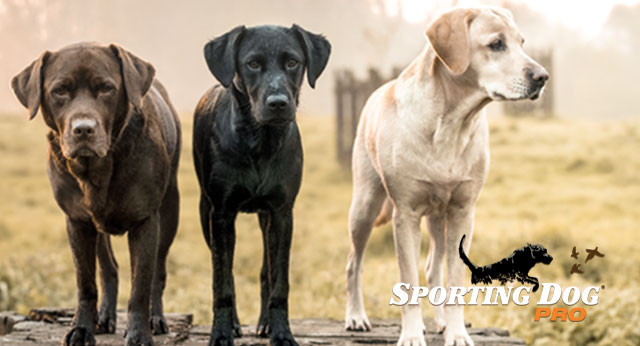 Retrieving consists of lots of practice, dedication, and consistency. Even the best of retrievers need to have ongoing training. Many people believe there are certain techniques and procedures that should be used in the art of retrieving. Here are some myths and misconceptions about retrievers.
1. Just because a retriever is purebred and is very valuable or expensive, doesn't necessarily mean they are going to be the best of retrievers. Yes, they may come from a long line of professionals, but excellent breeding can only go so far. Dogs need ongoing training in order to really hone their craft.
2. It's also a myth that you'll have a proper retriever as a puppy. Just because you've bought a purebred golden retriever puppy, doesn't mean he is going to be able to retrieve right off the get go. Training your retriever begins at puppy hood with steadiness and commitment.
3. A strong pedigree with national titles also doesn't mean that your dog is going to be perfect either. Value comes more from training and the relationship between the dog and owner rather than pedigree. Pedigree is one big myth one it comes to retrieving.
4. One of the biggest misconceptions about retrievers is the idea of their negative reaction to an e-collar. Most people assume that the dog works out of fear when "shocked" by a training collar. Most owners are afraid to use the collar because they don't want their dog to be afraid to do something wrong.
5. The fact is that training collars can actually be extreamly beneficial and are 100% safe. If your dog is out of control and needs stronger discipline, it might be necessary to resort to an e-collar. The purpose is meant to reinforce, not punish. Collars do have a bad reputation, but only if they're used in the wrong manner.
6. Also, there is the myth of how long it takes to train a perfect retriever. Some people say it only takes months to train your dog to retrieve, but the truth is that it takes a lifetime. Nobody is perfect and it takes constant practice to maintain and improve a skill; dogs are no different.
7. Training doesn't just end at a certain point and time and suddenly your dog will be perfect. Dogs can unlearn something just as easy as learning it. This is why it is important to provide constant reinforcement and praise to keep your dog at top his performance.
8. Another myth is that there are only certain breeds that are excellent retrievers. Labs, Golden Retrievers, and Chesapeake's are known for being the best retrievers, but it's possible to train other breeds to be just as good. If your dog has a great aptitude for learning, then giving them the right training cannot only make them great at their jobs, but overall a happier dog.
There are many myths and misconceptions associated with retrievers. It's important to know the facts about these amazing dogs before really judging the skill. With the proper training and commitment, anything is possible regarding your skilled retriever.
Shop Our Dog Training Gear and Supplies
(Free Shipping on purchases of $125 or more. 30-Day Guarantee.)