DT Systems H20 Plus Remote Training Collars Review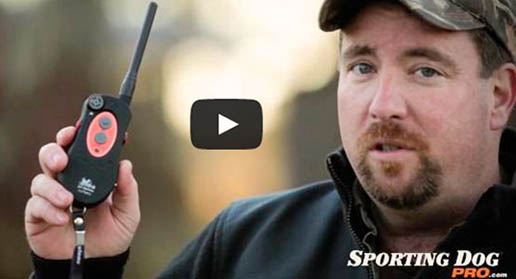 VIDEO TRANSCRIPT:
"Hey, this is Derrick with Sporting Dog Pro, and I want to take just a few minutes and talk to you about DT Systems H2O Plus series remote dog trainers. This particular version is the 1850, considered to be the upland version because it also includes a beeper attachment bolted onto the collar--audible up to 450 yards with locate, run/point, and point only auditory functions.
This unit is programmable up to two dogs. You've got 16 levels of Nick and Continuous stimulation, and as H2O implies, it's very much waterproof. Not only that, but the transmitter itself floats, and if you're an avid water fowler, that's a pretty important thing to have.
This series of remote trainers packs a lot of options into one easy to use unit, so be sure to read your owner's manual fully to find out everything this unit can do for you and your dog. Thank you for watching, and thank you for shopping with us at Sporting Dog Pro. Tough gear for tough dogs."
For more information or to purhcase, click below:
DT Systems H2O 1850 PLUS Remote Trainer / Beeper