Dove Hunting Season Dog Safety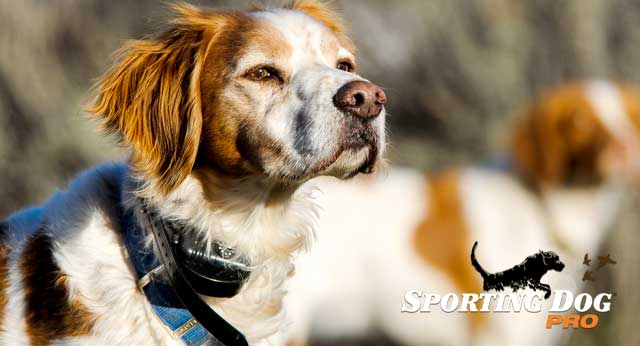 It's easy to get caught up in the excitement of the first year's hunt, however, now's the time to go ahead and set the tone for a well behaved and well cared for hunting dog. For most states, the beginning of September marks not only the beginning of Mourning Dove season, but it also serves as the opening ceremony for every hunting season of the year. It means that fall is on its way bringing a bit cooler air that systematically causes people everywhere to begin putting away their fishing gear and begin the inventory of last year's hunting gear carnage that was put away in an exhausted state right before you slept for weeks on end. Yes, hunting season is here. It is celebrated. In many places hunting groups gather up in numbers, often hunters who haven't seen each other since last season, and they begin the new season with an all-out blast to say the least, comparable to an old century fox hunt or a pheasant shoot.
Dove season is also celebrated by our hunting dogs. Just about any type of retriever can take part in this event, Labradors, Brittany's, GSP's, and on occasion, the family Cocker Spaniel. Basically, our loyal hunting companions enjoyed a summer of green grass, the water hose, and an occasional swim in the creek. However, they too sense something in the air that gets their blood stirring, and when they see the gun come out they will remember why they were born. The first time they go back to the field your dog may be so excited they can't contain themselves. Don't let them slip back into any old habits and take the opportunity offered here to remind your hunting dog of the standard you have set for him.
Opening Day Specific Dog Safety
We always have to stop and consider our dog's safety and wellbeing anytime we take to the field. For this first season hunt, remember that your dog is probably not in as good a shape as they were at the end of last season. Never overlook the "preseason workouts". Bring some muscle tone back with some quality preseason backyard training. If your dog loves the water, as most retrievers do, take him to the pond to keep them cool. It may be the first part of September, but it's still hot. Dang hot in places.
Be Prepared
For that first day's hunt don't forget to bring plenty of water and seek out the shade when you can. Several years ago I lost a wonderful black lab to heat stroke on the opening day of dove season. It's not that hard to do. Despite the water and shade I provided, it was not enough to prevent this tragedy. If your dog has excellent drive, they are not going to want to stop regardless of the heat. Keep the trip short if that's the case.
A good friend of mine suffered a freak accident on opening day a few years ago. His gorgeous yellow lab was ecstatic to be in the field again and upon firing the first shot she bolted to make the retrieve and fell head first into a ditch that was covered in vines. The accident broke her back. Although you could have never imagined something like that, we often hunt around obvious obstacles such as open roads, electric fences, swift water, etc. Not to mention just the act of darting out in front of another gun. If hazards like this are present, it may be necessary to bring your dog out to a safe area first in order to burn off that initial burst of energy. I once had a Brittany that would tear the back of the truck to pieces whenever we hit a dirt road. On the farm we would often hunt, I would first bring her to the back field and just let her run wide open for a few minutes. When she returned to the truck she was ready to hunt.
So be careful, be mindful and have fun. Don't let the joy of hunting override your attention for the safety of your best hunting buddy.