Choosing The Perfect E-Collar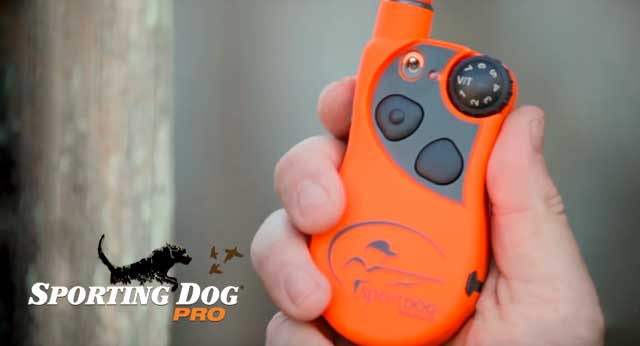 Whether you are scouting the market for your first e-collar or you are upgrading an outdated e-collar it can seem somewhat frustrating to sift through the many details and features. The perfect e-collar for you is basically as simple as figuring out what you want to accomplish. There might be bells and whistles on some training collars that you have no use for or there might be a feature that you never thought you needed until you realized it was available. For example, If you will be using your dog for upland hunting you would want to make sure your e-collar includes an audible beeper. To help you refine your search you can check out our E-Collar Buyers Guide.
Make a List
After making yourself a list of what your training collar will be used for then you can begin the simple process with that knowledge already in front of you, just like you make a grocery list for a specific recipe, you can make a list for your training or e-collar needs guaranteeing your shopping experience will be hassle free.
Range
Included on your list should be range, meaning how far away from you are you planning to reach your dog when he's training or hunting? If you have a family pet and a half acre yard, you won't need much range. However, if you have a retriever you might want to consider the maximum range simply because you can find yourself in a situation where the duck drops a long way from your boat or blind and you want to be able to reach him no matter where he ends up. Your pointing dog will not need the same range because he shouldn't be that far from you to begin with. If you will be running hounds you will need plenty of range to track them and follow their noses. Range is pretty simple to sort through. You either need it or you don't. However, having too much range isn't going to hurt but, having too little can.
Terrain
Of course, you should also consider where you will be hunting and the different terrains you will encounter. If you are hunting on open flat land or rolling hills, your choices for an e-collar might be different. Don't forget to consider the amount and density of the foliage in the area where you will hunt most often, you will want to make sure the collar you choose works correctly for that terrain.
Patience
Keep in mind, picking out the perfect e-collar is just the beginning. You must take your time and use plenty of patience to train your dog or no collar out there will work for you. Training can never be rushed. Each dog is different and deserves the opportunity to be well trained.
Shop Our Dog Training Gear and Supplies
(Free Shipping on purchases of $125 or more. 30-Day Guarantee.)